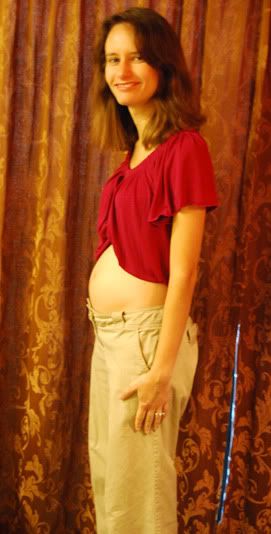 Yup, hitting the growth period. Here's what the baby is up to right about now:
Growing the first layer of fat
Practicing suckling and swallowing
Developing fingerprints
And...the ear is developed enough that it can hear by now! Rest assured we're giving the baby a briefing on current events at regular intervals. Ok, maybe it's more like "hey, future baby, you're a tiny baby!"
Still feeling good. It's all visual at the moment.